Date
Saturday, 01 Apr 2017 9:00 PM
Venue
Harry's Hofbrau
390 Saratoga Avenue
San Jose, CA 95117
Our annual atheist comedy show is back, but this time we are raising money for a good cause! Buy Your Tickets!
Atheist Community of San Jose began working with Brighter Brains Institute in December 2016 to fund the ACSJ clinic at Kanyenze Humanist Primary School, along with the brand new ACSJ Classroom at Kasese Humanist Secondary School. We now need to raise $1000 to cover the needs of our clinic for the summer and fall schooling sessions. These funds cover medic's salary, medications and supplies, which include not only mosquito nets but also condoms and AFRIpads!
Hank Pellissier of Brighter Brains Institute will be doing a brief presentation on our clinic at the beginning of the night. Featured atheist comedians include Elaine Sabatino, Emily Catalano, Keith Lowell Jensen, and Johnny Taylor!
• Elaine Sabatino got hooked on stand up comedy in 2012 after taking a comedy class with Karin Babbit and performing at the Santa Cruz Fringe festival. She enjoys pointing out how organized religion and other dogma actually play out in the modern world and how our obsession with political correctness limits free speech and actually does more harm than good.
• Emily Catalano is from Santa Cruz and performs all over the bay area. Her comedy addresses a wide variety of life's most enjoyable topics: breakups, failed relationships, and ex-lovers. She was a finalist in the 2016 Rooster T. Feathers New Talent Competition and is becoming known in the bay area for her smart joke writing and veritable dead pan delivery.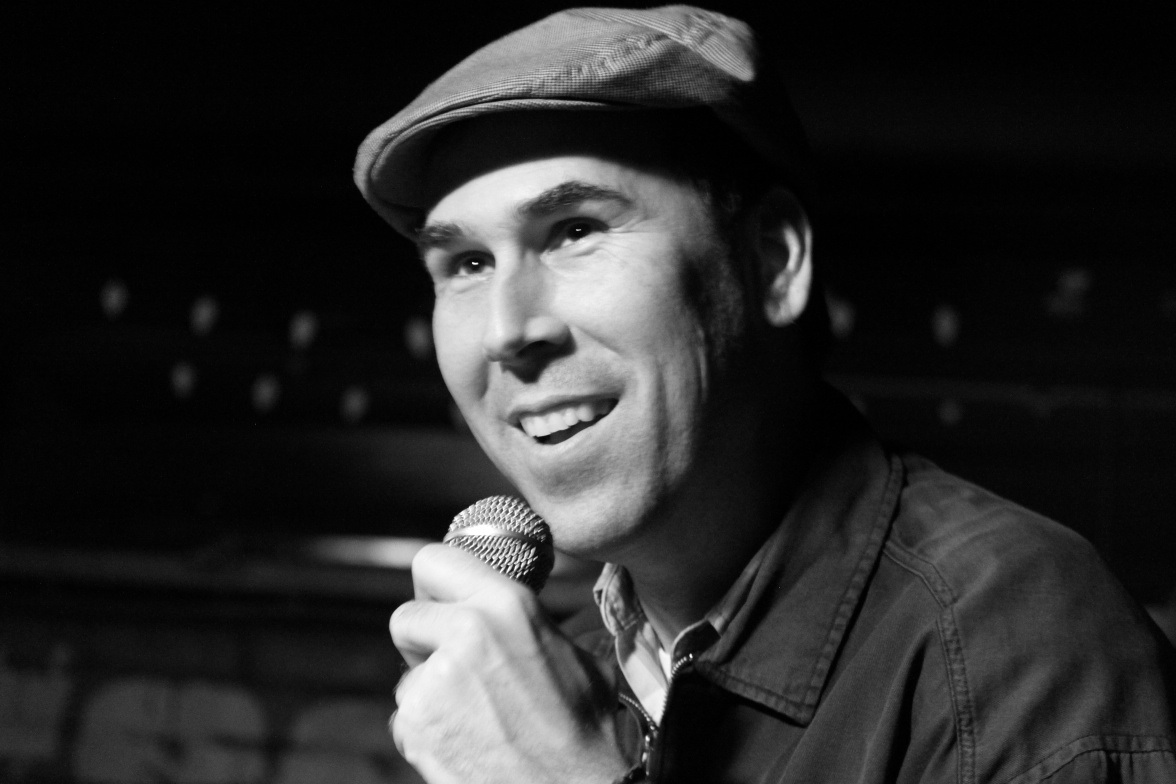 • Keith Lowell Jensen has become known for his subtle, smart approach, and his meandering story telling. He has appeared on The History Channel, Spike TV, and The Starz Network. His latest special Atheist Christmas appeared on Hulu. Jensen is signed to Stand Up Records who will release his next special, Bad Comedy For Bad People in 2017. He regularly features for Roseanne Barr, Doug Stanhope and is a favorite at festivals around the world, most recently headlining the China International Comedy Festival in Shanghai.
• Sardonic and personal, Johnny Taylor elevates the art of self-deprecating storytelling with his debut album, Tangled Up in Plaid on Stand Up! Records. Taylor gained the attention of the comedy world sharing stages with Robin Williams, Doug Stanhope, and Dave Attell. Taylor is currently co-headlining Godless, a comedy tour with Stand Up! Lovably sarcastic and hilariously introspective, Taylor delivers chapters from his awkward autobiography with dry wit and a sly grin. Tangled up in Plaid is available now on iTunes, Amazon, Spotify, or out of his backpack at live shows.
——————————————-
All Front row attendees will receive a thank you gift, and everyone will be eligible to win super cool prizes.

Also, as a thank you to everyone attending, you will be able to sign up to get three complimentary Brighter Brains Institute eBooks for FREE:
• Orphans of the Ruwenzori: a humanist perspective – by Bwambale Robert Musubaho
• No God No Savior – by Leo Igwe
• The conception and birth of BiZoHa – the world's first atheist orphanage — by Hank Pellissier
——————————————-
So please join us on April 1st for an entertaining night that will help ensure these kids get the health care they need and deserve.
((2-3 volunteers are needed to help with set up of equipment & chairs (5:30pm-7:00pm) AND tear down of equipment after the show. We could also use 2-3 community members for the welcome table, to check tickets and help otherwise offer assistance in answering basic questions (6:15pm-7:15pm) and after the show, to man the table for 10-20 minutes and then put away welcome supplies. These volunteers get in FREE, are eligible in giveaways, and get a free ACSJ grocery tote as an extra thank you! Email us at [masked] to volunteer. ))
Buy your TICKETS on Eventbrite! (Your RSVP on Meetup is purely for social purposes and does not in anyway guarantee you a ticket.)